Archive for January, 2011
by VinylGuitarWraps on Jan.10, 2011, under Pin Ups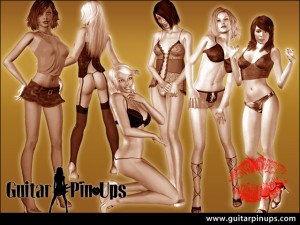 INTRODUCING GUITAR PIN UPS by BRAND O' GUITAR COMPANY!!! WOW…WAY COOL!!!!
Guitar Pin Ups are self adhesive, laminated vinyl decals that can be applied to any musical instrument without altering the original finish.
Each image is a unique design created exclusively for Guitar Pin Ups by renowned guitar designer and artist Gino Gavoni.
There are 12 beautiful models each featuring 4 distinct poses, giving you a choice of 48 different images.
Oder your Today @ GuitarPinUps.com
26 Comments
more...
by VinylGuitarWraps on Jan.04, 2011, under Brand O' Guitars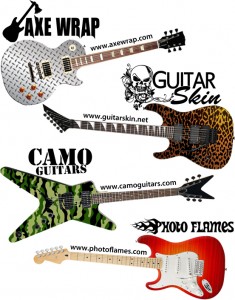 When ONLY the BEST will do!
Brand O' Guitar Company, The Originator of The Wrapped Guitar!
Leave a Comment
:axewrap, axewraps, axwrap, axwraps, camo skin, custom guitar wraps, custom wrapped guitar, electric guitar, fender, Gavoni, Gino, guitar, guitar skin, guitar skins, guitar wraps, squire, vinyl wrap, wrapped guitars
more...